What is a Nurse Practitioner?
---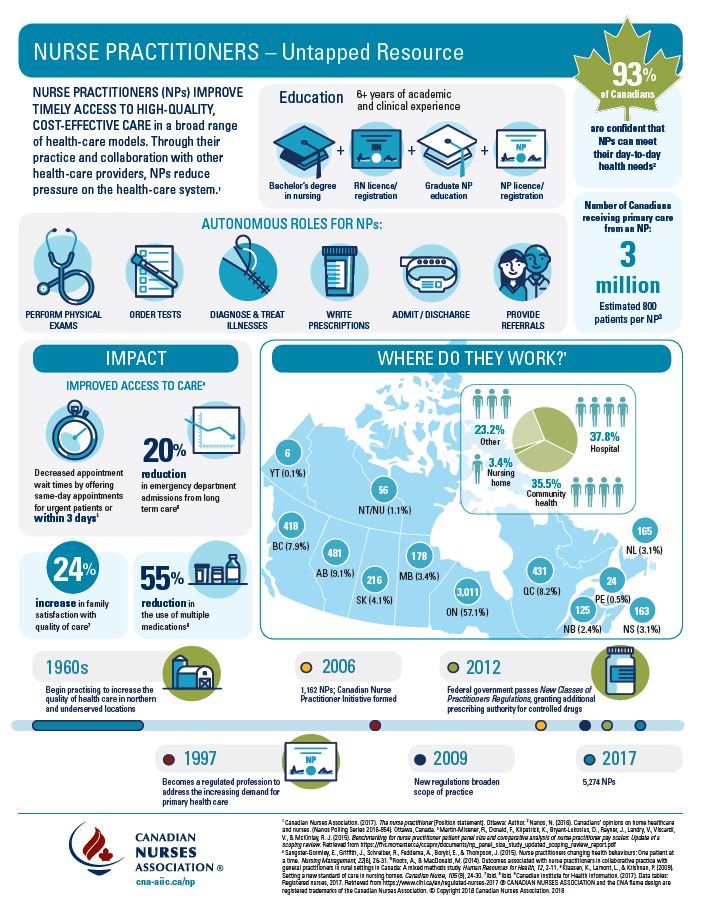 A Nurse Practitioner (NP) is a registered nurse with advanced university education who provides personalized, quality health care to patients of all ages. Ontario Nurse Practitioners provide a full range of health care services to individuals, families and communities in a variety of settings including hospitals and community-based clinics in cities and smaller towns in Ontario. We work in partnership with physicians, nurses and other health care professionals such as social workers, registered dietitians, physiotherapists, mental health professionals, pharmacists and midwives to keep you, your family and your community well. Nurse Practitioners in Ontario must be registered with the College of Nurses of Ontario to practice in the province.
Nurse Practitioners provide:
Comprehensive primary care to patients in the community ensuring continuity of care
Holistic care that addresses all needs of each patient (physical, mental and social)
Enhanced health promotion
Chronic Disease management and prevention
Wellness check-ups
Orders and interpretations for diagnostic tests
Prescriptions for medications
Counselling and education
Treatments and/or procedures
Referrals to specialists and other health professionals
You can learn more about Nurse Practitioners from the Nurse Practitioners Association of Ontario.