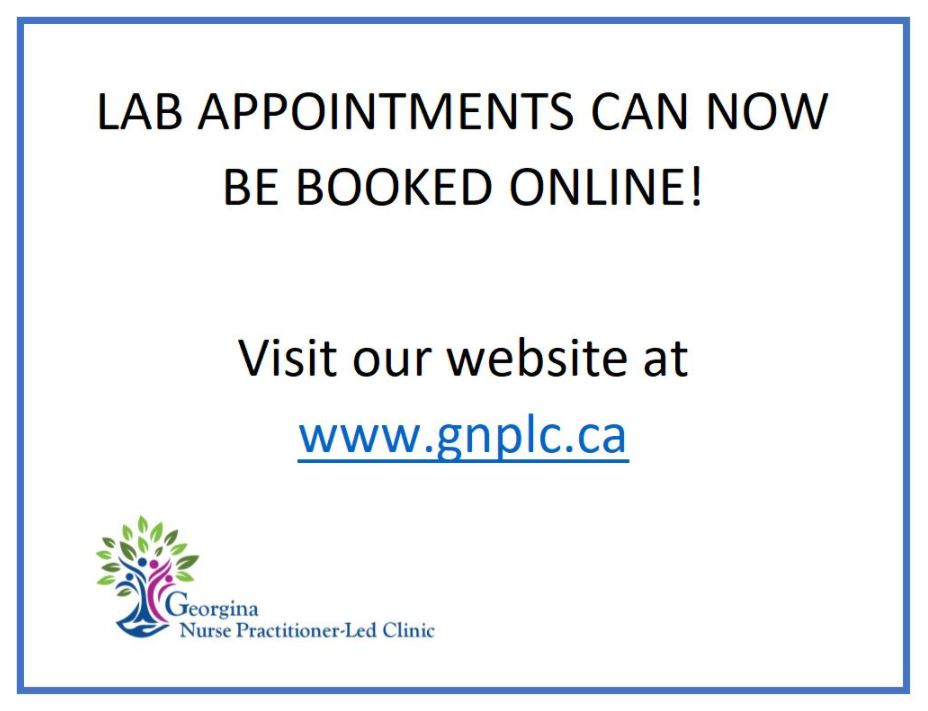 Lab appointments can now be booked online at our website www.gnplc.ca/services/lab!
You can also find this page by going to our website and looking under Services & Programs.
Please note that you need to be a registered patient and have an online Medeo account with us to use this function. Contact our clinic if you would like to set up a Medeo account.