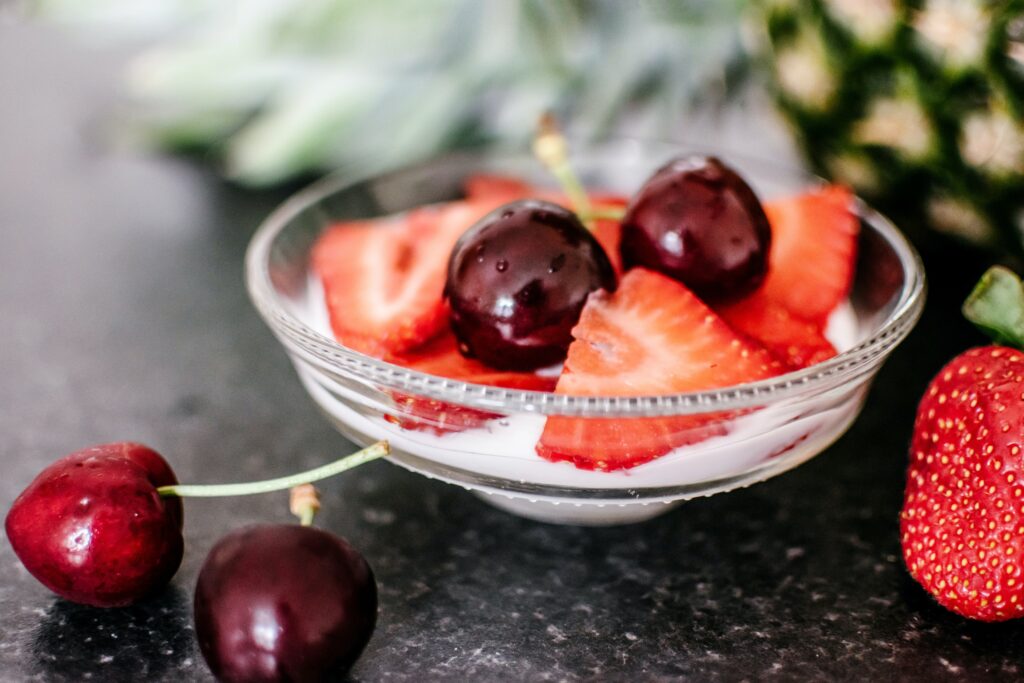 Cherries are no strangers to Canadians. Many of us buy or pick them at local farms and enjoy them
during the months of June and July. Would you like some inspiration on new ways to enjoy the
abundance of cherries available this month? Check out this month's issue for more.
The Recipe of the Month features a refreshing Fruit Salsa with Vanilla Cream and Cinnamon Wedges.
Check out the newsletter and recipe here.