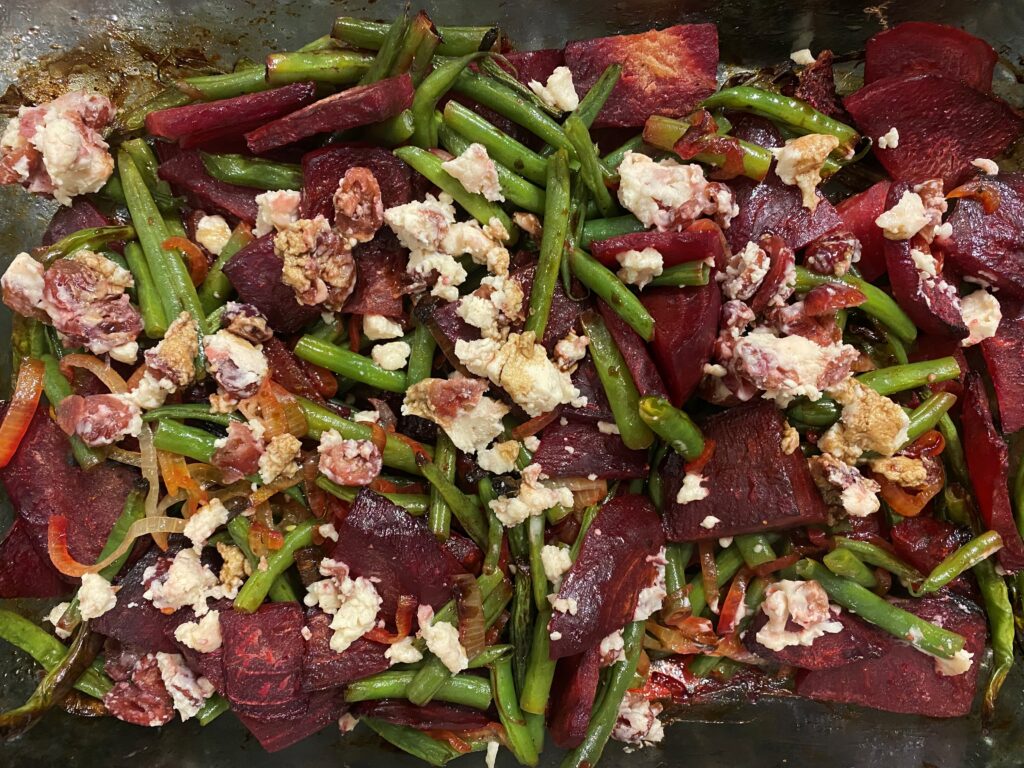 The holiday season is upon us and surely we will all be celebrating a little differently this year. Despite this (or maybe even because of this), food will likely still play a major role during the holidays. If you have heard of mindful eating, it is a great strategy to help manage overeating and here are some tips to get you started.
The Recipe of the Month features a Roasted Green Beans with Beets and Goat Cheese recipe from the Primary Care Dietitians Association – a great holiday recipe!
Check out the newsletter and recipe here.