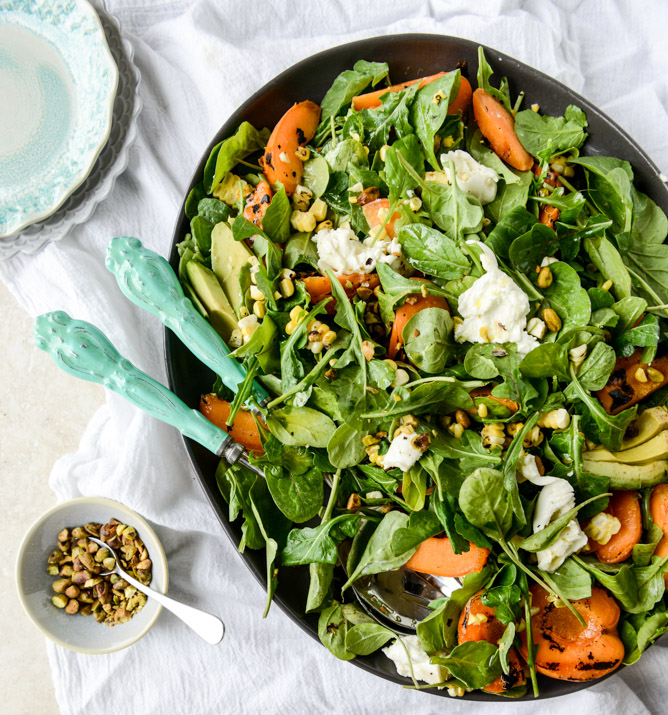 Apricots have a short season in Ontario and often get overshadowed by its more widely available family members of peaches and cherries. As we step into the hot months of July and August, look out for locally grown apricots and add this new refreshing flavour into your summer meals!
The Recipe of the Month in this issue features a Grilled Apricot, Corn and Arugula Salad. Taking apricots to the grill can bring out more of its sweetness that is balanced by its natural tartness. This salad is a perfect match for the Ontario summer months.
Check out the newsletter and recipe here.