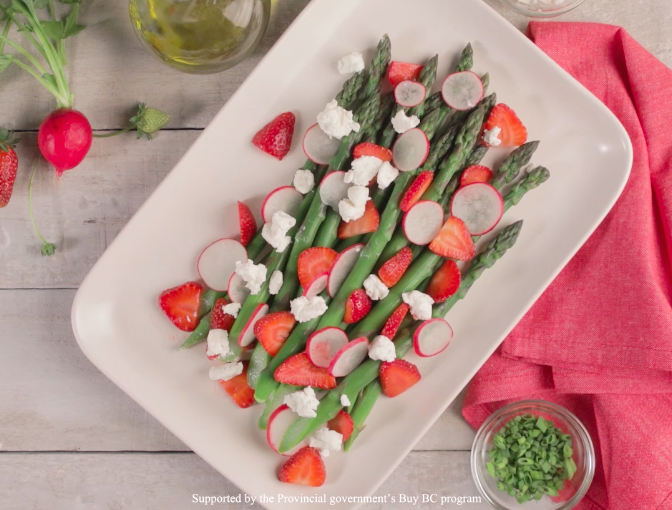 Strawberry season is here and pretty soon our grocery stores will once again be stocked with delicious, Ontario-grown, field strawberries. Strawberries are a common favourite for people of all ages, but did you know that they are one of the most nutrient-packed fruits out there? This issue of Minute Nutrition News will explain four reasons why strawberries are great to include regularly in your diet!
The Recipe of the Month in this issue features an Asparagus Salad with Strawberries and Goat Cheese recipe from the British Columbia Strawberry Growers Association. This salad is perfect for this time of the year because all the ingredients are currently in season. Enjoy asparagus, radishes and strawberries all grown right here in Ontario.
Check out the newsletter and recipe here.