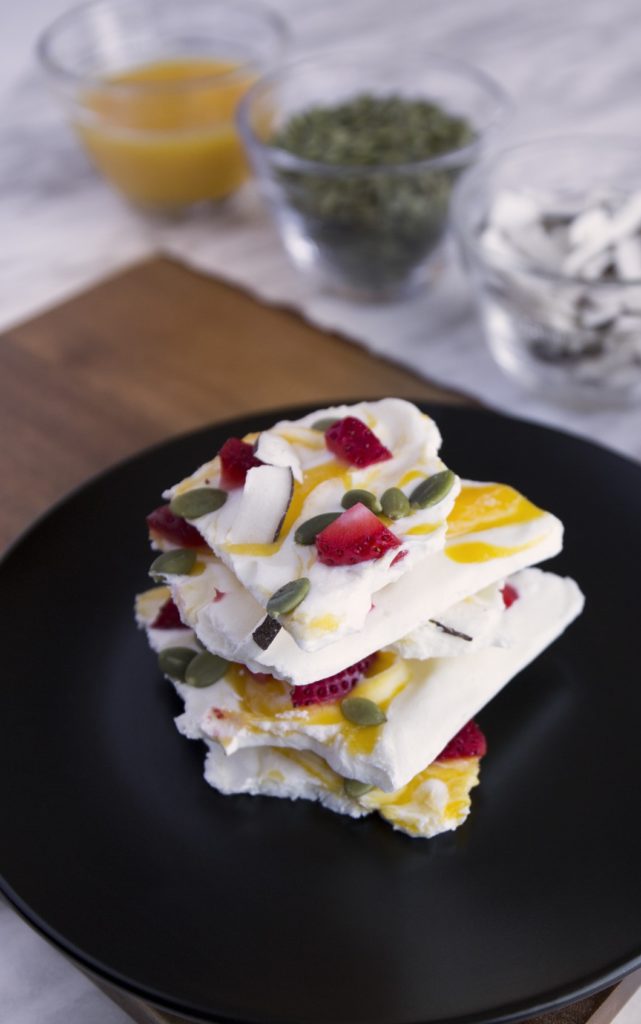 March is Nutrition Month and this year, dietitians are talking about how healthy eating is so much more than food. Many of us have at one point in our lives, looked at (and maybe changed) some of the foods we eat in order to live healthier lifestyles. However, looking at how you eat is just as important as what you eat, for building a long lasting, healthy relationship with food.
The Recipe of the Month in this issue features a Yogurt Bark recipe. This is a simple and delicious recipe perfect for making with kids – a great way to spend some quality time together and teach important food skills!
Check out the newsletter and recipe here.